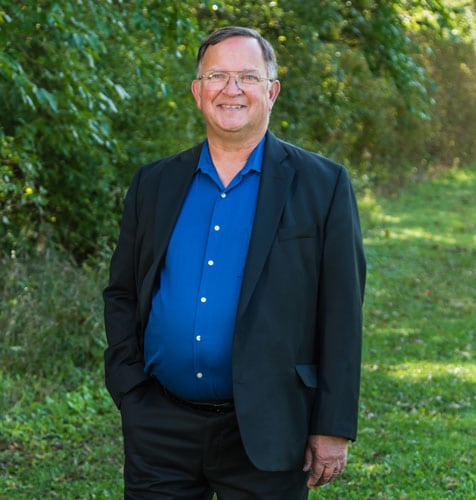 MEET OUR TEAM
Terry Balding
Certified Financial Planner (CFP™)
Terry understands that you are looking for a wealth management professional who is committed to keeping active within the industry, always learning and building on his expertise.
It isn't just his knowledge and expertise sets Terry apart from other advisers. His clients like to work with him because of the personal relationship and trust that Terry has built with his clients over time. He is a valued Advisor and a friend who cares.
When he gets away from the office, Terry is an avid outdoor sportsman. If you want to talk about what's biting at area fishing holes, you may want to plan a little extra time to talk about fishing during your next visit.
Professional Data
Financial Planning Association
Member
Wisconsin Planned Giving Council
Member
Toastmasters International
CL Competent Leader Award, May 3, 2007
CTM Competent Toastmaster Designation, February 23, 2005
Madison Financial Planning Association
Chairman of the Board of Directors, 2000
Madison Society of the Institute of Certified Financial Planners (ICFP™)
Chairman, 1999
President, 1997 – 1998
Vice-President, 1995 – 1996
Treasurer, 1993 – 1994
The College for Financial Planning
CFP™ Professional Education Program, July 24, 1992
Certified Financial Planner, August 3, 1992
Licenses
Insurance
Licensed in all lines, but restrict sales to Life, Health and Disability Insurance. Licensed in 1980.
Independent Agent offering coverage from several companies
Licensed in the following states: WI
Community Involvement
Calvary Baptist Church, Sun Prairie, Wisconsin
Member since 1981
The instruction I have received has improved every aspect of my life
Sun Prairie Chamber of Commerce
Member & Volunteer since 1981
Serving as a member of the Seminar Committee and Ambassadors Club
American Marketing Association, Madison, Wisconsin
Past President
Sun Prairie Optimist Club
Past President
Sun Prairie Business & Education Partnership
Member
Columbus Sportsman's Association
Member & Instructor
CONTACT US
Ready to Start Planning Your Future?