WISCONSIN WEALTH ADVISORS
What Are Your Needs, Wants and Wishes?
Your personal, customized financial plan is the roadmap used to achieve your goals and objectives. A comprehensive financial plan should address all needs relating to your situation. Your life is always changing and evolving. Your financial plan should change with you. Are you currently on track for a fulfilling retirement? Would you like to know your probability of being financially prepared for retirement? Or would it be comforting to know that you are on the right path?
PERSONALIZED PLANNING TOOL
MoneyGuidePro®
The compressive financial planning program we subscribe to and offer is called MoneyGuidePro®. Please watch this short video to learn more about how MoneyGuidePro® works and how it can benefit you no matter at what age you engage.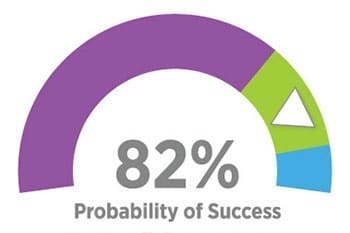 Learn more about how MoneyGuidePro® can help you on your financial path!
STAY ON TRACK
How does it work?
A MoneyGuidePro® financial plan is a partnership between you and Wisconsin Wealth Advisors. We will set up a meeting where you can bring needed information to initiate your plan. (We will supply you with a list of needed information). Next, we will set up your plan online and input as much data as we can for you. Then we will send you a link so you can add the remaining data necessary to complete the plan. Finally, we will review the data and then meet with you again to discuss the initial findings and formulate a game plan to get you in your confidence zone needs, wants, and wishes.
ROADMAP FOR YOUR FINANCIAL LIFE
How much does a MoneyGuidePro® Comprehensive Financial Plan cost?
According to the latest Kitces Research survey, the average cost for a standalone comprehensive financial plan is $2,400. We at Wisconsin Wealth Advisors think that a comprehensive financial plan should be affordable and accessible. Current Wisconsin Wealth Advisors' clients should contact their financial adviser for details on how to build their own MoneyGuidePro® comprehensive financial plan. Clients that have assets under management with us receive this service on a complimentary basis.  We offer this plan to clients or potential clients, who do not have assets under management with us, for flat fee of $500.
CONTACT US
Ready to Start Planning Your Future?
TELL A FRIEND
If you like the information on our website and think family and friends can benefit from it, please feel free to share!